Are you planning to establish your own Hookah bar nearby the locality? And you are in a deep thought how can you make your dream successful in reality? If yes, so get ready to commence it because this article will illustrate you the basic requirements and procedure to set up your Hookah parlor in India. The first thing that you must know is Hookah parlors can't be opened separately. You have to open a restaurant and there you can keep it as an item in Menu List. Further, every food item first needs a license by FSSAI to be secured and quality verified. To know about Hookah bar license cost read ahead.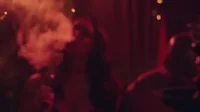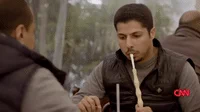 Mainly, youngsters are more enthusiastic to make an investment in the restaurant business. Everyone wants a place where they can easily get the environment of peace along with little music. Not everytime we want a typical sports bar or clubs and pubs. Youth are going ahead to taste the different flavors and variety.
Points that should be remembered while opening a Hookah bar
To set up a perfect Hookah bar it requires Shisha and coal refills on the top of drinks and food orders. So, it is mandatory to hire attentive, well-trained and knowledgeable staff in hookah expertise.
The lounge setting should be in that way where people can relax easily.
 It is important for the owner of a Hookah bar to choose different flavors and variety. A wide range of tobacco options must be offered like fruits, mints or floral.
You should also plan some good and happy hour program for weekends i.e provide some discounts on drinks or on some specific items.
Eligibility for Hookah bar License
Large space must be given to the restaurant in comparison to shisha lounge.
CCTV should be there to store footage for at least 3 months.
Must hold at least one-year-old food license.
Within the reach of 500m, no educational center, school, hospital or place of worship should be there.
It must be written somewhere at the bar that it will not be served below the age of 18.
The owners must have the NOC from the neighbors of that place.
List of License required for establishing Hookah Bar
Any business first requires Business registration to set up under an artificial legal entity like Private limited company, sole proprietorship firm, a partnership registration, and limited liability partnership.
It is compulsory to obtain a trade license for opening a hookah bar from the Municipal corporation or health department of the concerned state.
Shop and Establishment License
The shop and establishment license is obtained by the State chief inspector of the labor department and it is mandatory to protect the working condition and hampering the rights of the employees.
A fire permit is mandatory from the fire department permit if your business involves any kind of flammable material or if premises are open for public visit.
Hookah bar should have a Music License from Phonographic performance limited or Indian performing right society.
Under the law and regulations, every food business must obtain a Food License from the FSSAI department.
With the introduction of GST registration, it becomes mandatory for every business carrying out a taxable supply of goods and services and whose turnover exceeds the threshold limit to register under GST and obtain GST number.
Staff License and Labor Registration
It is mandatory for the staff depending on the number and category of staff.
Every establishment needs a pollution certificate before commencing its activity. It is no objection certificate given by the state pollution control board.
License from Police Commissioner
It is also compulsory for operating this business from a police commissioner. Moreover, the police commissioner may give it at their own discretion after the fulfillment of the certain prescribed condition.
Hookah bar license cost
The Liquor license permit costs govern the hookah license costs as settled by the Government of India. It may vary from state to state and license requirements and pre-dominantly dependent on the kind of place where the hookah is served. For instance, the hookah can either be served at a restaurant, a hotel holding star ratings, clubs with government officials as its members. The name of these licenses is like L1, L2, till L19. So, these are decided by the local government.
In addition, since the location of the bar plays a major role in both the development costs and license cost, thus the license fee can't be determined with certainty.
The hookah addiction is a money-spinning option for the restaurant, club, hotel owners. To recover the costs which the owner have incurred in building the parlor and paying a licensing cost, the hookah parlor owners have been able to earn 300% profit in the very first year of commencement of the parlor.
For more information visit our website: LegalRaasta. Our experts will help you to incorporate a company and solve your business related queries. So, hurry up and give us a call 8750008585. You can also send your query on Email: [email protected] 
Related Articles:

10 Ways to start a succesful restraunt in Delhi

8 Mistakes Restaurant Businesses Make Which End Up Failing Them