What is an Export and Export Market?
Export basically means shipping of goods and services out of the legal jurisdiction of a country, it consists of two parties exporter and importer. The exporter is the one who sells and Importer is the one who buys. Internationally Export means selling of goods and services produced in home country to another country
Following are the negative thoughts that one comes across during an export business
Complications
Some of you may think that export business is too complicated and complex process to go through while dealing with numerous formalities.
Fear of extra formalities than the regular domestic business, however export business is too easy and simple to handle with the said formalities, once you enter into the trade. Compared to the benefits which you are going to enjoy later.
There can be numerous forms of complications that a person may go through while setting up an export business such
Mental Complications – the fear, pressure to outstand the competitors stand on the expectations of family and friends.
Time complications- Patience of bearing any loss or managing high profits with respect to time. Time plays very major key roles in any business setup.
High Risk
Business is all about overcoming hindrances. Every business comes with the risk of its success or failure.
Every business at one time of the other faces some risk and has to decide whether he want to takes the risk and outstand or drop the risk part and stay at a same graph of growth, Risk comes in part and parcel with business.
To do business one should have the capability to take the risk not thinking about its outcome.
Risk can be of any type such as
Production technique, labor hired, the cost of production, production of goods, selling techniques, promoting methods etc.
Completion
Every business begins with the very small thing. Nothing comes in huge one has with time maintaining peace increase and expand its horizons slowly and steady studying all the factors and environment.
Afford
The fear of affording the loss in case business doesn't turn out as you expect is one of a gigantic thought that a businessman can come across while doing or establish business, however, plan proper organization best methods won't lead to a loss.
Advantages and Disadvantages of Export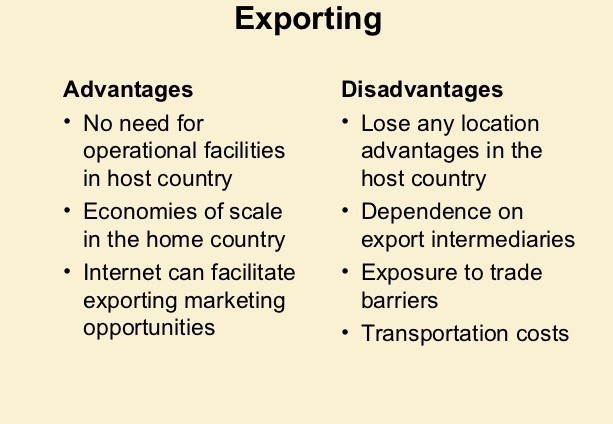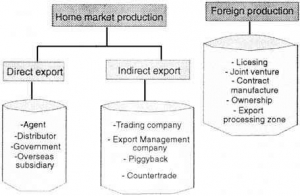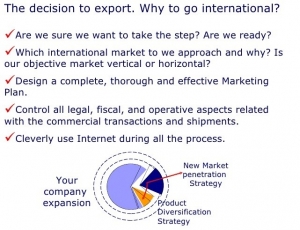 Steps to successful Exports
Research Potential
Calculate Readiness
Choose Product
Select market
Set Target
Draft a business plan
discuss with experts
Finalize the plan
decide sales
Strategies Marketing techniques
select distribution channels
Judge your financial position