What is Letter of Resignation?
A letter of resignation is basically a written document to announce the author's intent to leave a position currently held such as an office, employment or commission. It usually contains the reason for the resignation, requested date of resignation and a formal thanks to the employer for providing employment so far. A resignation letter is generally delivered in advance to the appropriate supervisor and contains such information as the intended last day at work. Notice period may be required expressly by the contract, implied by the pay interval, or otherwise. In this article, we will facilitate you to download the resignation letter format and edit it and will let you know how to submit it.
You can read more about relieving letter also by clicking.
Resignation Letter Format and the points to remember
Mostly, a resignation letter is in most of the cases only a request to relieve you off duty, as per the employment contract or appointment letter. It is up to the employer whether to accept or reject. Sometimes the employer can make a counteroffer on receipt of a resignation letter, subject to the terms of the employment contract. Whereas on accepting a resignation letter, employers indicate a last date of employment.
The format of Resignation Letter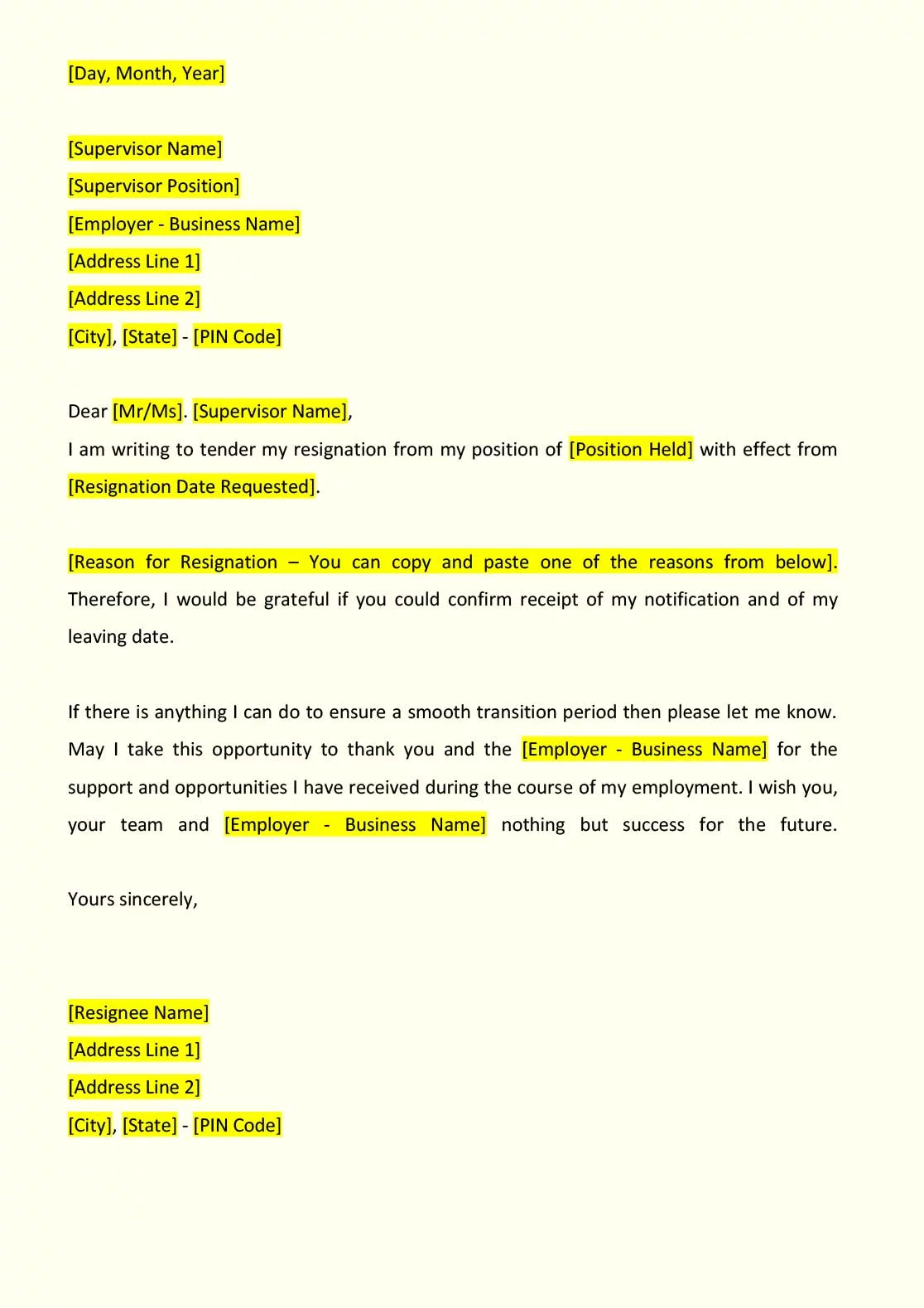 How to create a Resignation Letter?
A Letter of Resignation should be printed on a plain white paper, signed and delivered to the employer. Usually, it is handed to the HR (Human Resource) Department or the supervisor. Along with this, one copy of the document is retained by the employee and another is issued to the employer.
However, it is a gentle practice to request the person receiving the document to the acknowledge receipt of the document by signing on the document. You can provide the resignation letter through Email also but then the request of confirming receipt of the request will be requested from the recipient.
How to submit a Resignation Letter?
Once, the resignation letter is created, it is to be submitted to the concerned HR Manager. It would be good to provide the employer with a sufficient notice period while preparing a resignation letter.
For further more information regarding LUT Bond Registration or more, you can visit our website: LegalRaasta and follow our blog. Our experts are here to help you with the issues related to the Company incorporation and compliances. Hurry up! Apply today and give us a call at 8750008585 and feel free to send your query on Email: [email protected]
Related Article:

Advantages and Disadvantages of Letter of Credit

How to Register a Private Limited Company with the help of LegalRaasta?

What is Certificate of incorporation for private Limited company?