Meaning:-
Usually Patently refers to the right granted to someone who invents any new, useful, and non-obvious process, the machine, article of manufacture, or composition of matter.
It is a set of exclusive rights given by a sovereign state to an inventor or assignee for a fixed period of time in exchange for detailed public disclosure of that person's invention
Definition:-
The word patent originates from the Latin term pattern, which means "to lay open".
In oxford dictionary Patent is defined as "A government authority or license granting a right or title for a limited period, especially the sole right to exclude others from making, using, or selling an invention"
Benefits:-
A patent provides with the right to prevent others from copying, producing, purchasing, selling or importing your invention without seeking your permission.
You get protection for a pre-determined period, allowing you to keep competitors at bay.
Patents provide incentives for economically efficient research and development.
Drawbacks:-
Your patent application means making some technical information about your invention publicly open.
Applying for a patent can be a very hectic, time-consuming and lengthy process (typically three to four years) – the market may have changed or technology may have overpowered your invention by the time a patent is issued to you.
It will cost whether you are successful or not – the application, searches for existing patents and a patent attorney's fees can all contribute to a reasonable outlay and can be expensive.
You'll need to remember to pay your annual fee or your patent will lapse.
You'll need to be prepared to defend your patent. Prosecution can be expensive
Patent in India:-
Legislation:-
The Patents Act, 1970 (No 39 of 1970)
The Patents Rules 1972, effective from 20-3-1972.
The Patents Act, 1970 is amended effective from 1-1-1195
The Patents Rules, 1972 is amended effective from 2-6-1999
Administration:-
The Patent Office is under the Ministry of Commerce & Industry, Department of Industrial Policy & Promotion. It has been established to execute the various provisions of the Patents Law relating to the grant of Patents & the Designs Law, relating to the registration of Industrial Designs.
India's Membership:-
India is a member of the following treaties governing patents:-
Convention establishing World Intellectual Property Organization (WIPO)
Trips Agreement under the World Trade Organization.
Paris Convention for the protection of Industrial Property with effect from Dec. 7, 1998.
Patent Cooperation Treaty (PCT) with effective from Dec. 7, 1998.
Types of Patent:-
The patent in India is classified into three categories:-
Ordinary Patent Application:– It refers to a patent application which doesn't claim any priority of application made to any other existing application under process with the Patent office.
Conventional Application:– Refers to the application filed by an applicant claiming priority date on basis of a similar application filed in one of the convention country also the applicant has to file the application in an Indian Patent Office within 12 months from the date of first filing of a similar application.
The applicant of convention application shall be furnished when required by the Controller, copies of documents certified by the chief of the Patent Office of the convention country is required. A translation of the said documents has to be furnished in English if it is not.
PCT National Phase Patent Application :– In this application the applicant is given an international filing date in all the designated countries conferring the late entry (up to thirty-one months) to the national offices without affecting the priority date. This is the best most comprehensive and effective method for those applicants seeking protection for the inventions in many countries. The Indian Patent Office is developing in receiving office for international applications too.
Patent Offices in India:-
Depending upon the territorial jurisdiction where the applicant is based Patent can be filed under the following places:
New Delhi
Chennai
Kolkata
Mumbai
Patent Applicant categories:-
Natural
Small Entity
Other Entity
Patent Registration in India:-
Patent Prosecution Flowchart In India:-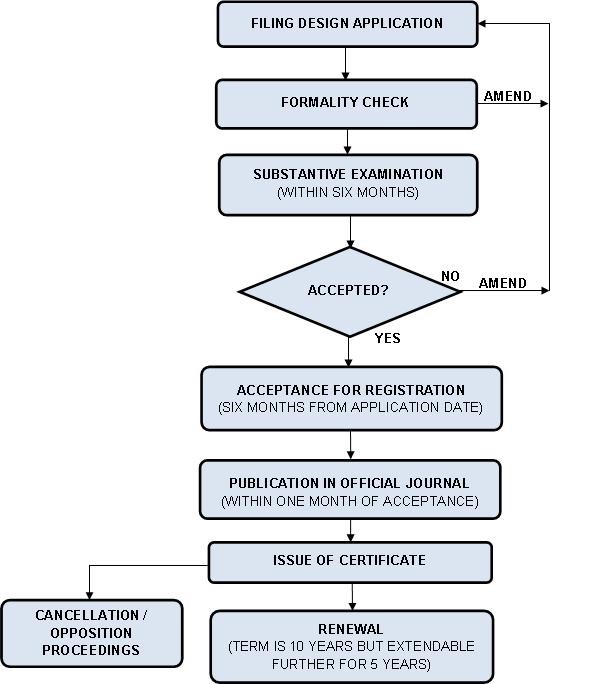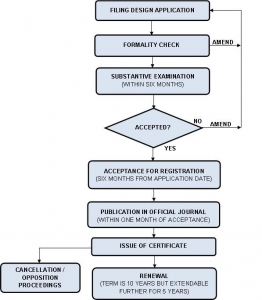 If you face any kind of difficulty to Register Patent in India, you can get in touch with experts at LegalRaasta.