Living in this digital era, we all are well versed with wallets, online recharges, DTH recharges over the portal Paytm, where our headaches are converted to convenience and worries to comforts.
While everyone is awaiting a major shift from desktop usage to mobile traffic, Paytm decides to take a leap and throw its doors open to something worth the wait. The connectivity of buyers and sellers. Yes, you heard it right, the very platform that offers DTH recharges and online recharging services have now come forward with a breakthrough, to connect you to your customers directly and sell your products there.
Still confused? Let us walk you through the "Everything you need to know about Paytm selling guide".
If you're wondering, how to take the first step, here we have, the directions to ease you in.
Process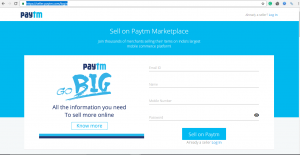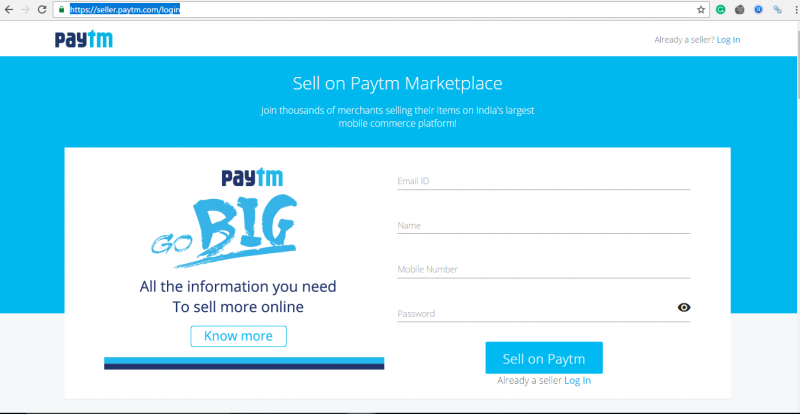 First of all, in order to sell products on Paytm, you need to sign up on http://seller.paytm.com in order to earn for yourself the title of an online seller.
Next, you need to get your name, email address and phone details thoroughly verified.
Next step involves submission of your bank details, VAT concerned.
Finally after updating your catalog which includes furnishing the essentials of your portals like a product you're selling, specifications, images if any. And after furnishing your catalog, you're good to go.
But you're not done yet … To start it, one has to get himself registered in order to avoid any discrepancies. For registrations, the process follows as:-
No by registration, we do not mean hectic visits to government offices. Just a matter of few minutes and there you are, a registered Paytm seller.
1. Provide your name, a valid email address and phone number for your account.
2. Complete your email verification process
3. Then they ask you for mobile number verification. Make sure the number so provided, is working.
4. Update and fill in your business information and address.
5. Provide the necessary documents.
6. Approve the terms and conditions.
7. Update the catalog of your products, your product type, and product range along with images.
8. Then you can begin selling on Paytm.
Documents and information to keep handy while you're being registered.
• Valid Phone number
• Valid Email address
• PAN number
• A scanned copy of your PAN card
• Bank account Number
• Account holder name
• Bank name
• Bank branch name
• IFSC
• Copy of canceled cheque
• VAT registration, if applicable
• Paytm VAT registration undertaking in case VAT registration not applicable
• Scanned copy of address proof
• Scanned copy of ID proof
• Scanned copy of you adhaar card
• Passport
• Certificate of incorporation
• Rental agreement
Why sell on Paytm?
E-commerce these days is flooded with cashback and discounts. But Paytm is the next best thing when it comes to choosing from selling platforms. Pros we've got for you. Take a look.
Paytm is the first mobile-only marketplace in India, you can reap the benefits of first player advantage. They are already the experts in their payments domain, with selling options, so feel safe to collect an experience that counts.
It is the best opportunity for growth for startups, as the level of competition is relatively low as compared to other e-commerce giants, like Amazon, Snapdeal etc where it takes years to get a foothold in customer's mind.
With 5 million+User base, generating traffic to your domain is not an issue. Plus working on a platform which has already attained credibility and goodwill is a great kickstart your career prospects
So while you're struggling to gain that much-needed limelight for your product, the advice ends with #Paytmkaro