Over the years, we've witnessed tremendous growth of the e-commerce sector. From the comfort of our home, one can choose, compare and buy quality products. One such virtue of these platforms is the facility to go online while selling our products. Online portals such as Flipkart, Snapdeal, and Amazon have emerged to be great selling platforms for the sellers. On account of their easy customer acquiring the facility and easy payment options, they are now the next home of the Sellers.
Snapdeal is one such player. Founded in 2010 by Kunal Bahl and Rohit Bansal, it has 250 lakh registered sellers selling 50000 units per day. Tempting no? Now you too can sell your product over this platform. Comfortable, convenient, safe, fast and a new approach as against the traditional brick-and-mortar stores.
Now the procedure:
The very first step includes registering yourself as a seller. Click on the "register as seller "option available right on the homepage. There you need to furnish some of the very important information relating to your contact details, company name, photo shoots and creating your own product catalog.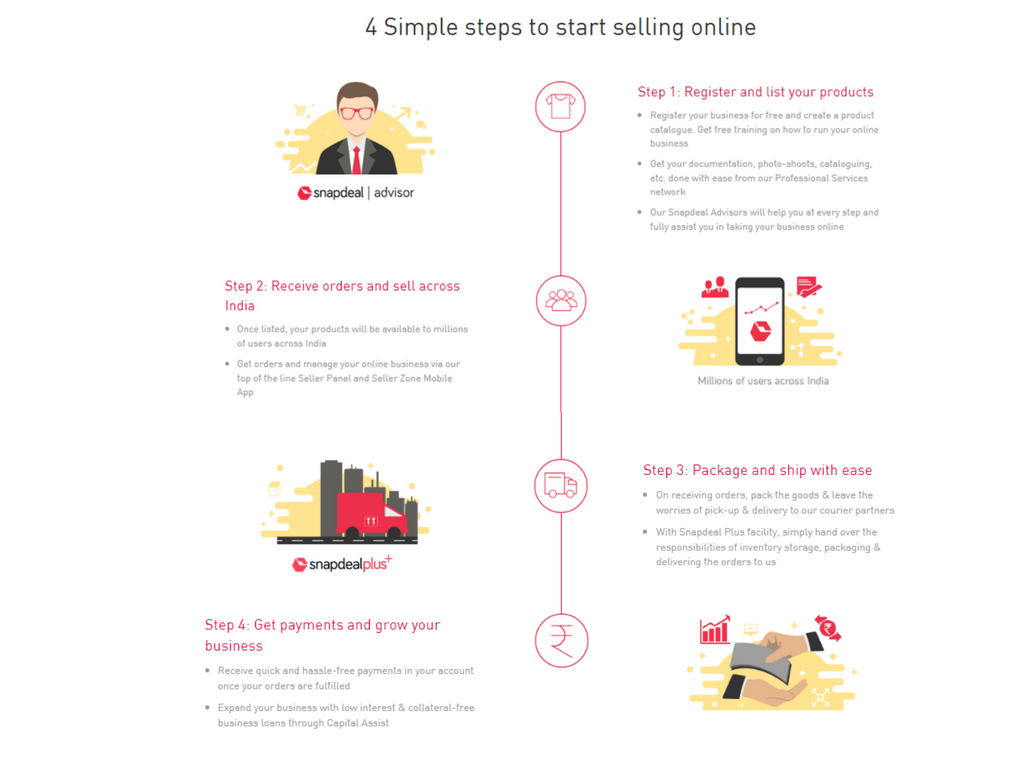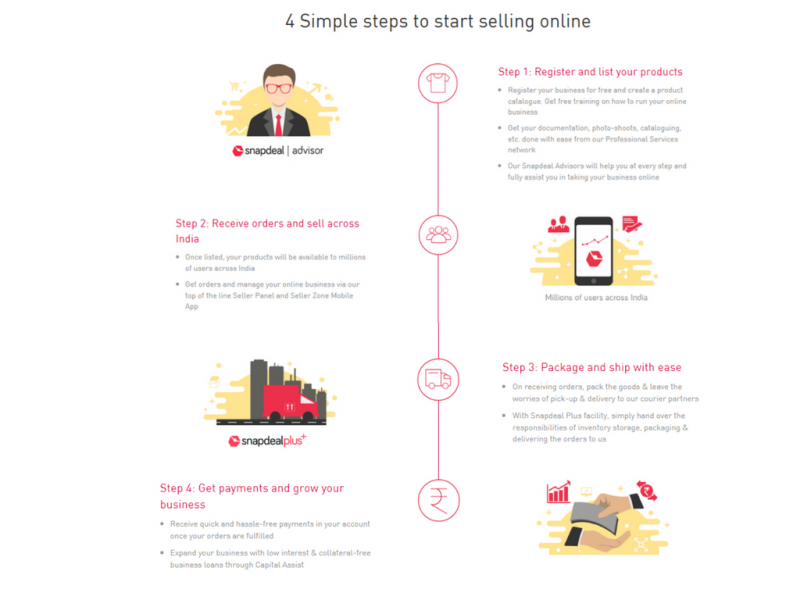 All you need to start selling on Snapdeal is:
Current Account Number: You should give the account number of the business. It will be difficult for sole proprietorships to open bank accounts in the name of the business, not their personal name, and will require tax registration details to do so.
TIN Registration: TIN Number/ VAT Number/  Sales Tax Number. You can apply for this registration from the appropriate State authorities. You must have this before registering with Snapdeal. Business entities, which do not have any tax registration, can only sell books, unstitched material, handicrafts and online education.
PAN Card: Companies, Foundations, Trusts, Limited Liability Partnerships and Partnership Firms will have PAN cards in their name. However, Sole Proprietors or Individuals will have to use their own personal PAN cards.
Canceled Cheque: Also, a canceled cheque in the name of the business is required.
After furnishing all the documents and information from your end, it takes approximately 3-5 working days for the seller support team to scrutinize your authenticity. Once all your documents are verified and the information crosschecked, you can proceed to enter into a Snapdeal partnership agreement. After Snapdeal gives the all ok, you'll be provided with a username and password to execute sales over its platform. You can now arrange to set up your online shop and display the catalog of your product line that your company wishes to offer. You can also take notes from Snapdeal's dashboard guide to selling procedures and conducts. Registering with Snapdeal is completely free but Snapdeal charges the seller a certain amount. This amount ranges from 7% to 20% of the sale price of each unit of product sold, depending on the category of the product.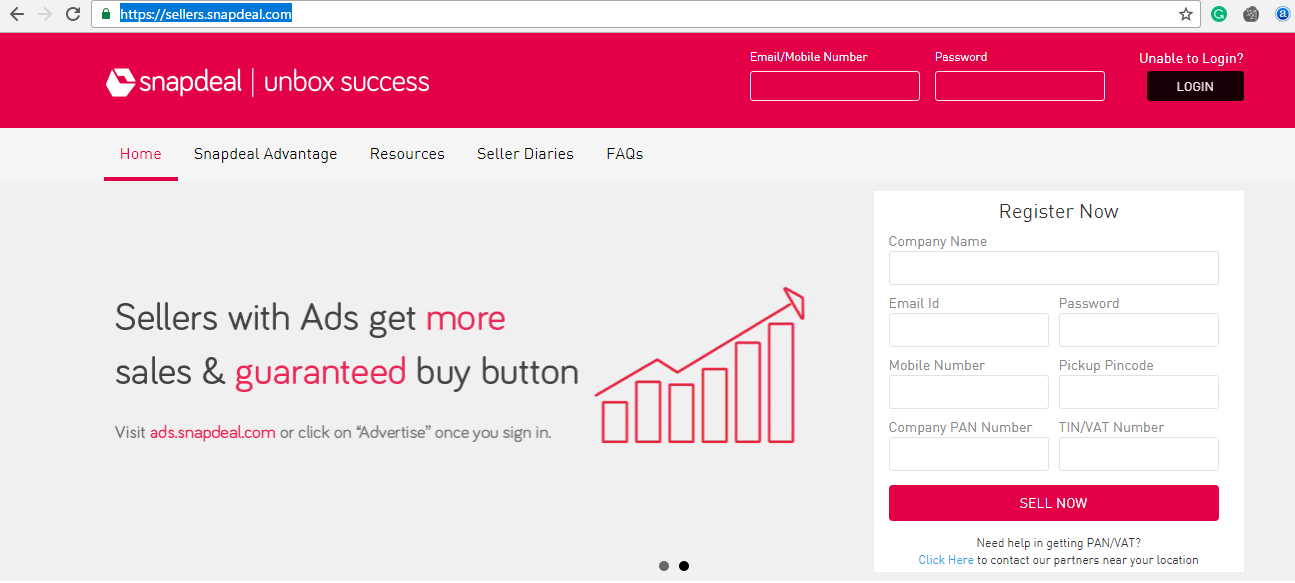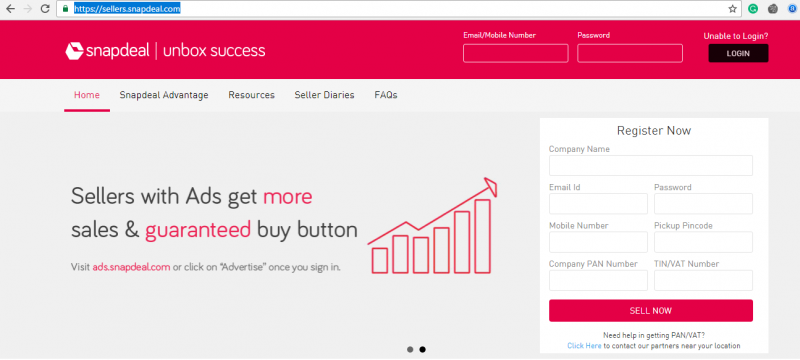 Some of the very important things to keep to in mind while representing your business are:-
To maintain a successful edge, your business needs to offer unique products at competitive prices, since the world out there needs difference.
Never compromise on the quality of your product catalog you present in the market. Prepare a professional catalog for your product line and create a story around it, because at the end of the day, what matters, is your presentation and quality.
The content of your product always plays one of the lead roles in your selling process. Therefore, keep the content unique with suitable keywords to secure a higher listing on Snapdeal as well as on Google.
Snapdeal provides these essential window dressing and marketing services. In essence, Snapdeal will do everything it can to help sell your products.
Also, you should ask your customers to review your products on Snapdeal and give you a high rating, this way your products, in the relevant category, will be shown first.
So stick by these ethics in order to secure rapid growth of your concern. Because, no matter how modern your approach, being ethical is a must.